Drakies Americans 2016 Wall planners
Here are a few wall planners I have made for 2017 they are all A3 size. These will be printed as 12x18 prints, this year I have done 3, a Drag Racing one, a Show and shine one & an Arty farty one. If you wish for a kustom one that can be arranged on contacting me.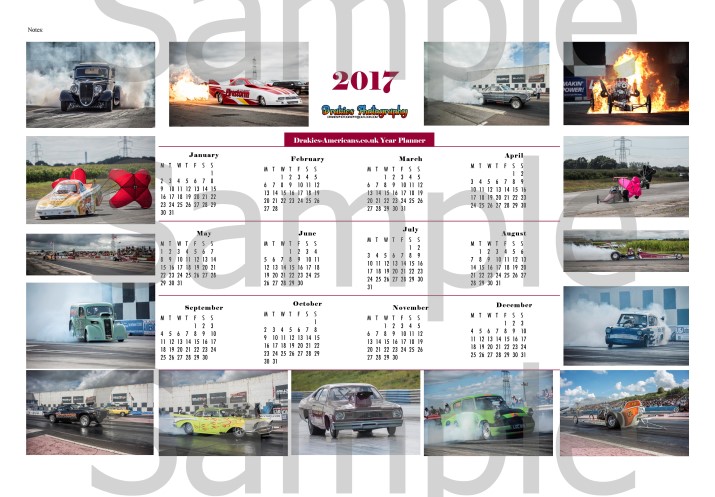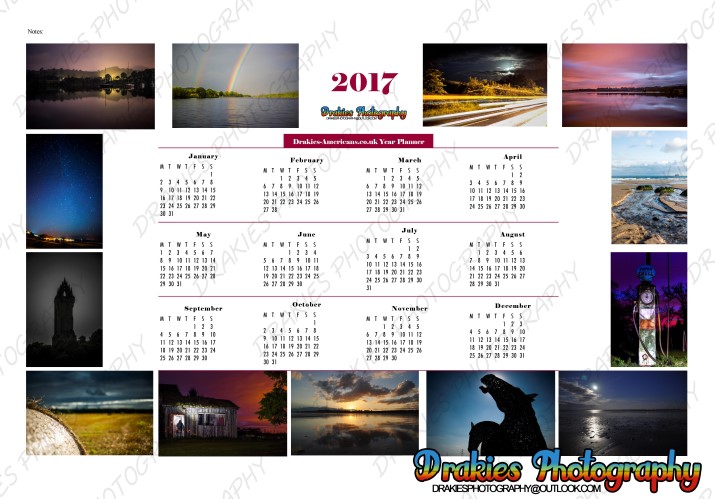 If you wish to purchase any of the wall planners please drop me a message via email at DRAKIESPHOTOGRAPHY@OUTLOOK.COM, via my page on facebook just search for Drakies Americans or if I have you as a friend on facebook just send me a message, Prices are £15 including P&P and £5 each extra in any one order. Many thanks for visiting and looking at the website over the years and I hope you continue to enjoy the website for years to come.
Drakie.
All Pictures and contents are © of Martin (Drakie) Drake.